Of highest renown
Charcoal production since 1896
proFagus is still the only manufacturer of beechwood barbecue charcoal in Germany.
The charcoaling of wood in Bodenfelde, near Göttingen, in the beautiful idyllic Weser mountains region, has a tradition of more than 120 years.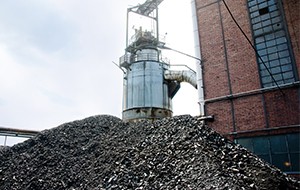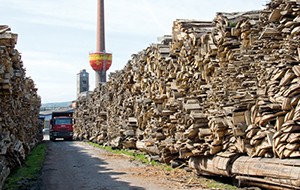 The enterprise already began to make a name for itself when it was still part of "Degussa". Today, proFagus is the unchallenged market leader in the production of high quality, environmentally friendly barbecue charcoal. Moreover the factory in Bodenfelde is one of the most modern of its kind across Europe.
The name of the company reflects the natural material that it uses: the domestic beech tree. In Latin: Fagus.
Beechwood is used to produce the following top quality products in our two product ranges:
Beechwood barbecue charcoal and starters   Natural Additives   Competence in Charcoal
Data & facts
160 employees
180,000 qm production area
Charcoaling of up to 100,000 t beechwood per year with the environmentally friendly alembic process
---
Company history
1895
Company founded as "Chemische Fabrik Bodenfelde G. Ottmann & Co"
1896
Production began with 35 employees
Start of the production of charcoal products and natural additives
1919
Transition from "Chemische Fabrik Bodenfelde G. Ottmann & Co" to HIAG (Holzverkohlungsindustrie AG)
1930
Degussa AG takes over HIAG
1936
Degussa implements the unique "Reichert production process", which until today sets the highest standards for charcoal products
Construction of the factory in Bodenfelde
1988
Introduction of the brand DER SOMMER-HIT
Calgon Carbon Corporation, Pittsburgh, PA, USA takes over the production site in Bodenfelde
2006
proFagus GmbH offcially gets its now well-known name which it bears with pride and with respect for nature
a group of private investors ant the management take over proFagus
2007
The first summer grill show tours in Germany
2008
Foundation of the Grill Country distribution company
2009
proFagus beechwood barbecue charcoal and beechwood barbecue briquettes are given the rating "very good" by the "Öko-Test" consumer magazine
2010
New investment management for Bodenfelde: Steadfast Capital and private investors take the reins for proFagus GmbH
2012
proFagus successfully proves its environmentally friendly and sustainable use of the natural resource wood, and is thus awarded the PEFC certification
2015
The ongoing commitment to sustainability is still – even after nearly 120 years of existence – an essential part of producing our high-quality barbecue charcoal
---
Certified quality
---
Company structure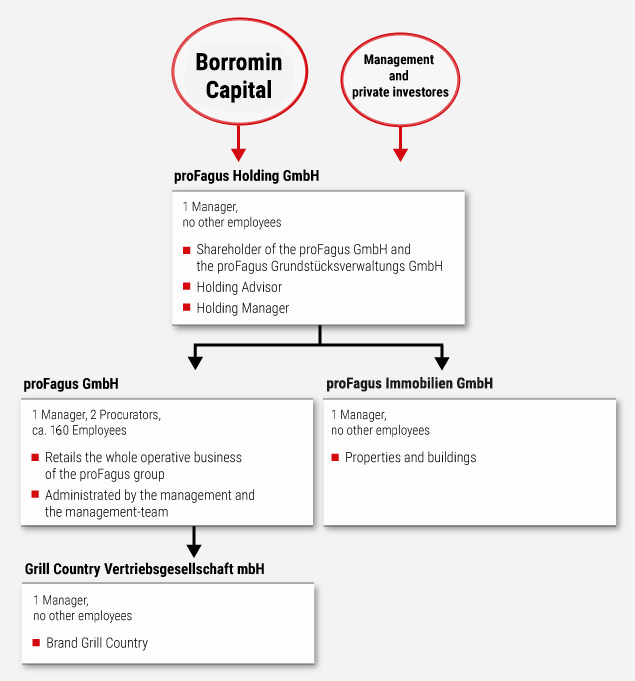 ---
Our team
proFagus GmbH has 1 Managing Director, 2 Authorized Signatories und approximately 160 members of staff.
Here you will find your personal contact
---
Career opportunities
We are a successful, independent company, and in Bodenfelde we have been producing charcoal for the consumer market and natural additives (aromas, acetic acids, grit) for industry and food production for more than 100 years by means of a manufacturing process that is unique in Europe. Our customers are the TOP clients in the food retail trade and in the DIY store sector, as well as renowned clients in the medical, chemical and foods industries.
As an innovative market leader and expanding company in the chemical industry we continiously enlarge our position with our 160 employees.
Unfortunately, all apprenticeship positions for this year are already occupied.
You are highly motivated, work on own initiative, have team spirit, and are a good communicator. If you believe that you are the right person for us, then we look forward to receiving your convincing job profile and speculative application.
proFagus GmbH, Personalabteilung, Uslarer Str. 30, 37194 Bodenfelde
E-Mail: aboette@proFagus.de
---
Sales ex works
Opening times:
Tuesdays and Thursdays, 7 am to 6 pm
Payment:
Electronic payments only (ec card, credit card). We cannot accept cash payment for security reasons.
Address:
proFagus GmbH
Uslarer Straße 30
37194 Bodenfelde
Contact:
Telephone +49 55 72 / 94 4-0
Fax +49 55 72 / 94 4-131