Our purity law
proFagus barbecue charcoal is made of domestic beechwood. Tropical wood is taboo!
Beechwood is the best firewood. This is why we use it for barbecue charcoal. Imported wood from mixed woodlands or from tropical forests burns less well because of its lower carbon content.
Our barbecues are healthier: proFagus barbecue charcoal products are free from harmful by-products. We use only natural untreated wood. Tars and acids are filtered out and used to make acetic acid, smoke falvours and fuels.
Sustainability is our mission. proFagus manufactures with the environmentally friendly alembic procedure.
The by-products from the charcoaling process (wood tar, wood alcohol, wood gas) are used as energy for the manufacturing. This accounts for 90% of the heating energy!
We use our resources with great care. We process more than 99.9% of the beechwood to make charcoal, briquettes, acetic acid, food additives, tar products and energy. This means that only about 0.06% of the material ends up as waste that is properly disposed of.
Short transport distances also means less harmul CO2 emissions.
We love our forests: No tree is cut down for proFagus products!
We use untreated natural beechwood leftovers from sustainable German forestry from sawmills and the furniture industry. We do not use imported material, because there is no guarantee that crops and the environment are protected. Cutting down tropical woods is taboo for proFagus!
We care about the health of our employees and we create workplaces in Germany.
proFagus barbecue charcoal products are made in Germany according to German standards.
---
Beechwood –
the resource
Beechwood barbecue charcoal and beechwood barbecue briquettes are made exclusively from untreated domestic beechwood.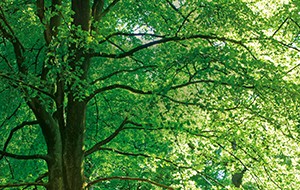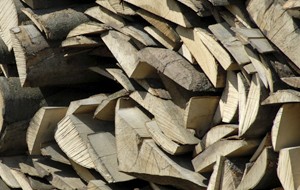 The denser pore structure leads to a reduction of volatile components in the wood, and this in turn enables the barbecue charcoal to burn more consistently and produce embers that are hotter longer without flying sparks. The latter is a sign that coniferous woods have been used, since the heating of the trapped resin leads to flying sparks.
Enivornmental protection has great priority in the selection of woods. proFagus is committed to using renewable raw materials from forestry and wood-working and sawmill industries.
The use of beechwood leftovers, e.g. crown wood and root wood that is not processed by the furniture industry.
German forests are growing by approx. 7% annually.
The use of tropical woods is taboo!
No German tree is cut down for proFagus!
---
The manufacturing process
proFagus GmbH has been awarded the Quality Certification DIN EN ISO 900. proFagus products in fact correspond to the DINplus Standard and some products to an even higher standard, which is due to the Total Quality Management Policy of proFagus.
The industrial production process (Degussa-Process)
– Keeps to German environmental standards
– Holds DIN/DIN plus and TÜV Certification
– Is a closed process (In compliance with the German Anti Pollution Act)
For 50 years, proFagus used to be part of the Degussa Group. Today, proFagus is the only manufacturer of beechwood barbecue charcoal in Germany to use the unique, technically complex and environmentally friendly alembic procedure. proFagus barbecue charcoal is not imported!
More than 99.9% of the by-products of the charcoaling process are recycled for further use!
---
Charring
proFagus GmbH possesses several retort furnaces. Around 25 tonnes of untreated beechwood is charcoaled in one such furnace. Initially, the wood is stored for drying. The beechwood is only placed in the furnace for charcoaling once it has reduced its water content to 15-18%.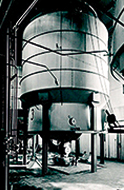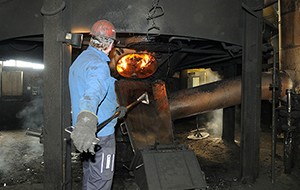 3 tonnes of untreated beechwood are charcoaled to produce:
– 1 tonne of barbecue charcoal
– 2 tonnes of by-products (acids, tars)
During the process of charcoaling, the untreated beechwood is heated to a processing temperature of 550°C under exclusion of air. This means a charcoaling temperature of 200°C higher than with traditional charcoal kilns or charcoal burners. Thanks to the high processing temperature in the furnace, acids are burned or extracted and further processed (distilled). The by-products do not seep into the ground and damage the environment as is the case with traditional methods!
The state-of-the-art proFagus methods means that by products are won in an efficient way. The result is a much higher carbon content (10-15% higher, i.e. 83-90% C-fix as compared to traditional charcoal).
The significantly higher carbon content means:
– Barbecue charcoal gets hot fast
– Temperatures stay high longer
– Barbecue fun lasts longer too